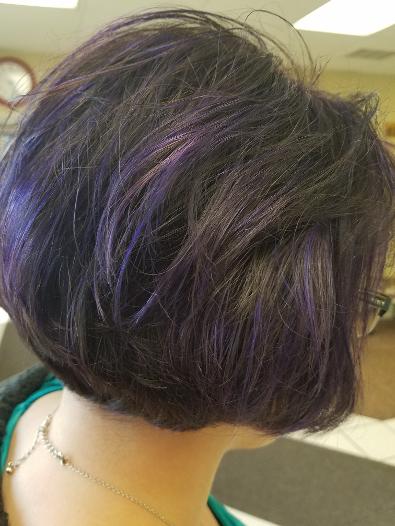 Woman's Haircut
Every great look begins with a professional consultation. Giving you a brand new style and the knowledge to maintain it is what we're all about.
$33 Woman's Haircut Includes:
Shampoo
Condition
Precision Cut
Blow Dry Style
Haircut With Curling/Flat Iron Or Roller Set Finishing $45

Women's Sets
For ladies who like to have their weekly styles.
$21 Shampoo Set Include:
Shampoo
Condition
Styling Product
Choice of Curling Iron Or Rollers
*additional cost for long hair
Men's Cuts
From Flat Tops to Messy Shags, we've got your style.
$24 Men's haircut includes:
Shampoo
Condition
Precision
Cut
Finishing
Beard/Mustache Trimming: $5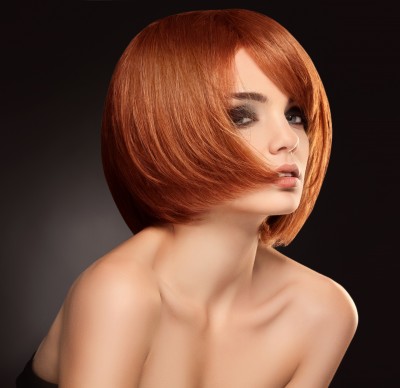 "I want my hair red. Not light red, but not too dark a red. But I wanna see the red...."
We have your Red!
Hair color is very personal. We're confident we can match your vision with our expertise. Our full line of Artego colors have everything from pale blondes to blue blacks. With ammonia free color gels, gentle permanent cream hair colors and bleaches, The Look has it all.
Full Color
Whether it's those pesky grey hairs or you desire a whole new look, our All Over service has you covered.
Full Color *Short **Long
All Over Color $55 $65
Color Retouch $49 $59
Additional Color $10 $20
*Short Hair is above the shoulder, **Long Hair below. Additional fee for lengths below mid back
Foil Weaving
This method isolates selected strands of hair with color in folds of foil. Highlight, low light, or both to achieve a customized color effect. A Mini Foil is often concentrated around the face for a 'touch of sun' look or the nape for a 'peek-a-boo' of color. A Partial Foil covers the area on the crown from ear to ear, and a Full Foil is the entire scalp. Foiling is a great way to experience a subtle color boost, create dazzling contrast, and for the adventurous- shocking special effects.
Foil Weaving *Short **Long
Mini Foil $33 $38

Partial Foil $45+ $55+

Full Foil $65+ $85+

Additional Colors $10 $20
*Short hair is above the shoulders, **Long hair below. Additional fee for below mid back,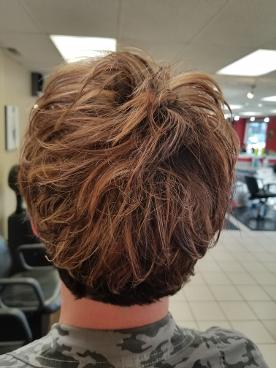 Direct Dye
Direct Dye hair color it is not mixed with developer. Direct dyes do not require oxidation for the color to stain the hair. In ares where the hair is more porous or pre-lightened, this type of color will show greater intensity.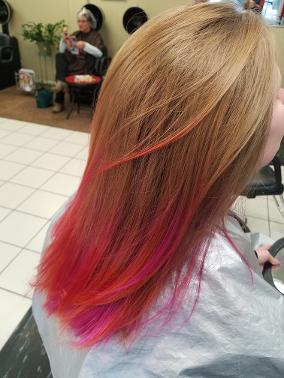 Direct Dye's can be done as a full color, mini or full foil, balayage, or just a fashion piece. During your consultation we can determine what look you are trying to achieve.
*Starts at $50+ Per Hour
Price will be determined at your consultation.
Balayage
Balayage is the technique of free-hand painting highlights onto the hair, creating a soft and natural graduation of lightness towards the ends. The result is the look of summers spent at the beach, or the fresh, unintentionally perfect highlights on a child.
Balayage is a technique that can have different results depending on the look you are going for. Balayage Start At: $75+
**Length, Time & Product Will Determine Final Price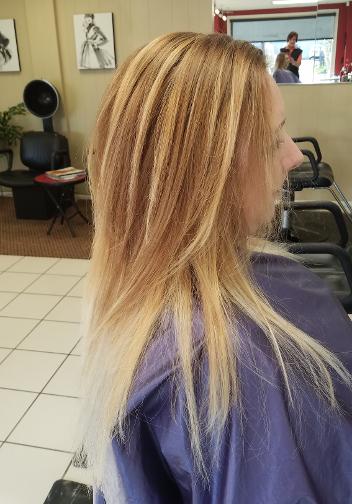 Tone On Tone
Tone On Tone color techniques offer dimensional color to all clients - For vibrant or natural finishes. It's common for hair color formulations to be adjusted based on the season. In spring/ summer, shades get lighter. In fall/ winter, finishes get a little more jewel-toned.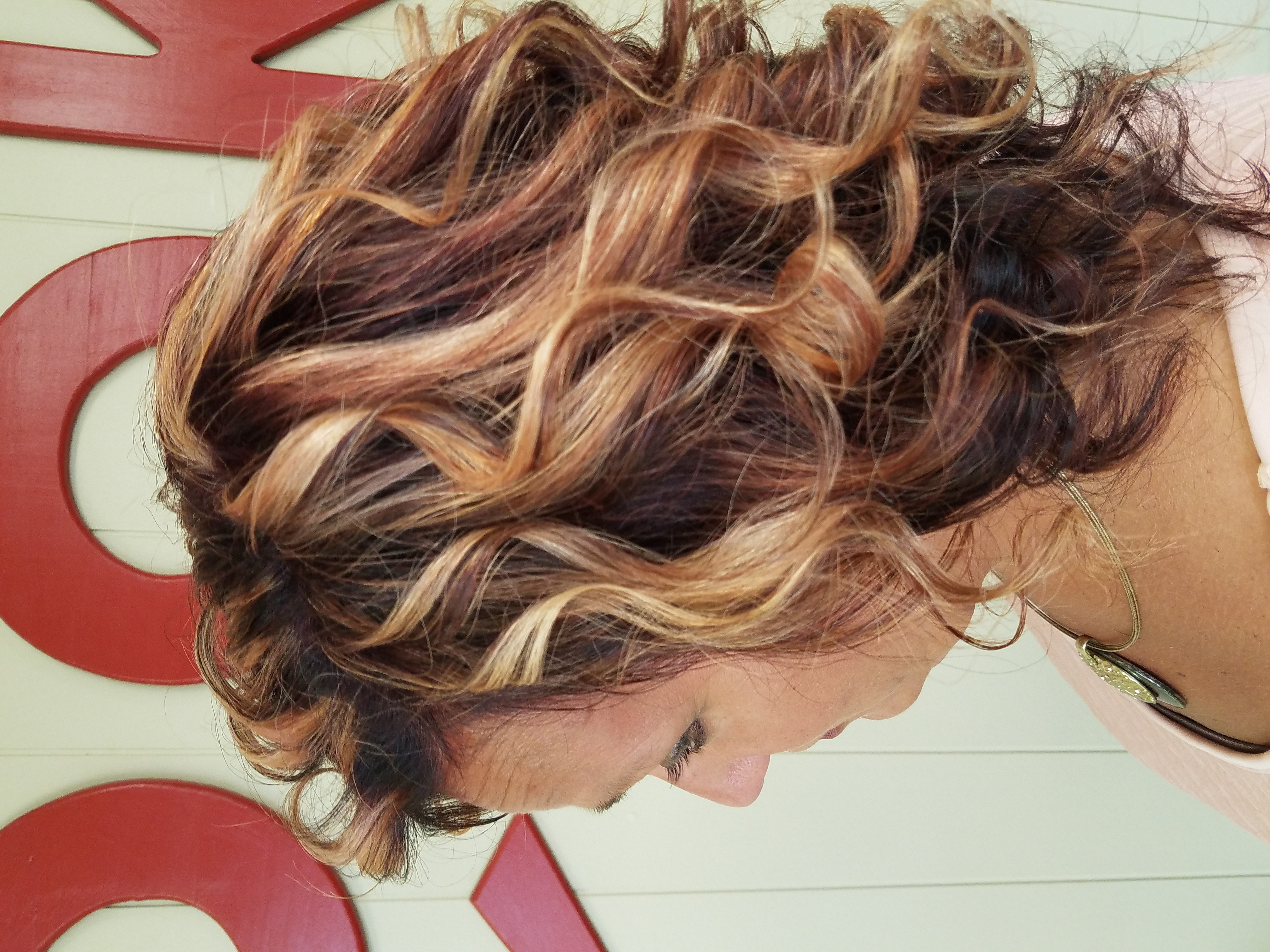 Tone on Tone color offers the best of both worlds All-over color with high or low lights in one great service.
Short Hair $80+ Long Hair $99+
*Short hair is above the shoulders, **Long hair below Additional fee for Length & Extra Color
Cap Highlight/ Low Light
This technique is perfect for those Men and Woman with short hair who want to achieve contrast and movement.
$52
Specialty Service:
Free Hand & Brush Technique
Prices available with free consultation. Short Hair is above the shoulder. This service is not suited for long hair.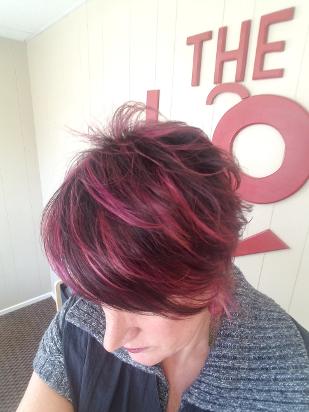 Perms are Back!
We offer basic and designer wraps to give you the firm curls or soft beach waves that are just right for you.
. Perms Alone $55
Designer Wrap/ Spiral Wrap:
* $65+ Short Hair *$85+ Long Hair
Style w/o Haircut $10.50
$10.00 For Each Additional Perm Solution
In a world of change, Zotos remains a permanent classic...
It's been over 75 years since Zotos revolutionized the beauty industry by introducing the machine-less perm. They have remained at the forefront of all major technological advances ever since. But, it's our dedication to carefully set each rod that ensures your hair's response to whatever type of curl you desire. Book a consultation today!
Brows and More!
Eyebrow Arching
Look at the cover of any magazine and you'll see fabulous brows, and not a single one was left up to Mother Nature. Properly arched brows lift the eyes and bring balance to your features.
Did you know Color is just as important. Whether you need them brightened to blend with your hair's highlights or toned to give a fuller appearance, brows are our most overlooked asset.
Our Stylists can help you create the right look for you!
Color, Brow Arch and Lip: $35
Color and Brow Arch: $27
Color Alone: $15
Brow Arch: $15
Brow Arch and Lip: $22
Lip Wax: $10
Lip and Chin: $25
Deep Conditioning and
Clarifying

Treatments

Revive your dry and over-processed hair with this hydrating service. Deep Conditioning Treatments restore health, shine, moisture, and strength to the hair.
Hair Mask $25
Clarifying Treatments
Clarifying Treatments safely removes chemical residue, build-up from styling products, chlorine, iron, rust and hard water minerals while helping prevent breakage.
Malibu Treatments $25
Free Ear Piercing with any earring purchase. Prices vary.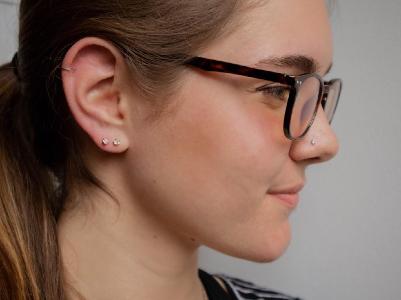 Sterilized For Safety

Allergy Free

Nickel Safe

316 Surgical Stainless Steel

Safe To Wear Everyday

Made In U.S.A.

Many Styles To Choose From

Special Orders Available
Special Occasions

Classic formal up-styles, relaxed cascades of curl... the sky's the limit!
Schedule your Free Consultation visit 2/3 weeks prior to the event date to discuss ideas. Our stylists will "walk you through" your desired look well before the stress of the big day arrives. This is also a great opportunity to practice with your veil and/or hair ornaments.
Special Occasion Styles:
Up-Styles begin at *$65 and include a free, half hour consultation.
Children's Styles begin at *$45. (ages 13 and younger)
Iron/Set Semi-Formal and Mother-of-Bride looks begin at *$25.
*Price is determined at consultation. Payment is required on consultation day to secure event date.
Children's Hair Care
Kids have a strong opinion about how they want to look. Anyone who's fought with a four year old wearing a Halloween costume in July will agree. It's no different with their hair.
At The Look, we believe it's just as important that they receive the same attention offered Mom and Dad. We speak kid! When they want the cut like the star in their favorite show, we know what they're talking about.
Now, about that mohawk...? "Only if Mom says it's okay!"
Kids 12yrs & Younger Teens 13yrs - 17yrs
Shampoo, Cut & Dry $15 Shampoo, Cut & Dry $18
Cut & Dry $12 Cut & Dry $15